It's 2pm, you're halfway through Freshers Week and your only accomplishment so far is rolling yourself up in the duvet and phoning your flatmate begging them to fetch you a cuppa...

Chances are after 3 long days and nights making 300 new best mates you have got yourself a case of Freshers' Flu. But what are the signs?
You can't stop shivering. Even your woolly hat, knitted scarf, two tops, three hoodies and body warmer aren't helping.
You've made it to your induction but can't hear a thing the lecturer is saying over your coughing or sneezing.
Your head is constantly banging. You're not even hungover and your flatmates aren't playing loud music, you're just ill.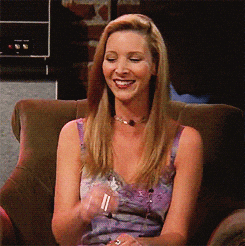 If these sound familiar, here are a couple of things that have probably caused it...
Junk food: Yes, cheesy chips are amazing but healthy food improves energy levels, so don't forget to eat your veggies.


Excessive alcohol: It may seem like you need to go out but too much alcohol can weaken your immune system and make you more prone to illness. So maybe Netflix and chill tonight instead?
Sleep: Even the party animals know when to have a night off! You're in a new place so need to get yourself into a steady sleeping routine. Plus, turning up groggy with puffy eyes is never a good look.


Stress: You've moved to a new place, with new people and trying to juggle a nightlife with the academic side of university. Just try not to do more than you can handle or you'll burn yourself out.
Mingling: You'll be coming into contact with loads of new people, there's no avoiding it. Try and take care of yourself and keep some anti-bac gel handy!


If you do get struck down by Freshers' Flu, the last thing you want to worry about is filling in forms at the doctors. Register with a local GP before it strikes!