We have lots of treats lined up for you in December just before we all finish for Christmas...


Not only do we have these events, you can also get Christmassy Costas, mulled cider, Christmassy burgers/paninis and mince pies (of course) from the Union!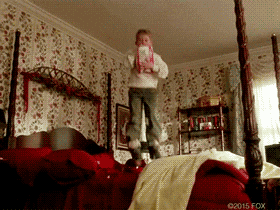 Here's what we have planned this month, join the Christmas on Campus Facebook group if you want more information:
Monday 4th December
Christmas Jumper Day: Wear your worst one with pride!
Tuesday 5th December
Christmas Freakshake Day: The latest craze with a Christmassy twist.
Wednesday 6th December
Vintage Vibes Card Signing: Doing a good deed and sending Christmas cards to people who will be alone this year.
Thursday 7th December
Christmas Films Day: Best. Day. Ever
Friday 8th December & Monday 11th December
Christmas Cracker Day: You get a free Christmas Cracker with every meal purchase, make sure you read out your jokes and wear your paper hats!
Tuesday 12th December
Free Christmas Dinner Buffet: Yep, you read right! There's a FREE buffet in the Union for everyone to enjoy so pop down with your mates.
Wednesday 13th December
Santa Present Giveaway: Grab yourself some freebies.
Thursday 14th December
Free mince pie with every large coffee: Winning!
Friday 15th December
Union Christmas Lunches AND Christmas Karaoke & Cocktail Evening: It costs £10 for a starter, main and drink. Add £2.50 if you fancy a dessert too!
Good luck with your exams and we hope you have a lovely Christmas.