Campus
Valentines Day Ideas
Not an M&S meal deal for two in sight!
Valentines day isn't just about spending time with a partner, whether you're single or not, you can show your loved ones how much you they mean to you and treat them. Whether it's your mates or your mum, there's a range of ways you can make the day memorable. From days out to gift ideas, here are some of the things you can do.
Chocolate making experience Fargo Village
Put the milk tray down and try something new! Why not treat your loved one to a chocolate tasting and making experience. Fargo Village have some great chocolate making and tasting days. Check out Choc n Roll https://www.fargovillage.co.uk/tenants/choc-n-roll/ who make artisan chocolates and macarons and allow you to make them yourself.
Movie Night and Dinner
You don't have to go out to celebrate and spend a fortune on a set menu. You can get your bf/gf, parents or mates around for a goold old movie and dinner night in. Cosy up at home with a feel good movie and make a home cooked meal that you know they'll love.
If you're living in halls currently and want some friends over, you could even hire the private TV room at Bishop Gate or Godiva Place for a movie night.
Escape Games - Coventry
Escape Rooms has a range of themed rooms from Prison Break to a Casino Heist and the aim of the game is to try and escape within 60 minutes with clues to help you. It's a completely different thing to do for Val day but it's a way to bring you closer by having to work together.
Nothing says I love like a Casino Heist hey?
Re-create your first date
This is one for the couples out there (said like a true 80's dj!). You could try and recreate the first time you met. Whether that's re-booking the restaurant you first went to, having a drink at the same bar, you can revisit the first time you met and bring all the positive memories back again.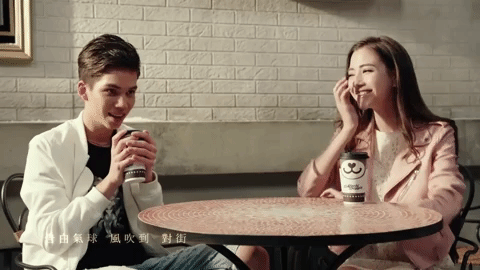 Picnic - indoor or outdoor
Take yourself off for a cute little picnic. There's plenty of places you can go (if the weather's good). Pick somewhere scenic and you have a lovely little day out. Coombe Abbey, Abbey Fields in Kenilworth or Jefferson Gardens in Leamington are good places to pitch up for an afternoon.
If it's raining, you could do a picnic at home. Layout a blanket and place fairy lights around the room. You could even go all out and place some petals on the blanket and fill your picnic blanket with a range of valentine's day goodies. Heart shaped cookies, pink cupcakes, sandwiches and pink lemonade (or pink fizz) should get you feeling in the Valentines mood.
Home baked Treats
If you don't have a load of money to spend on a lavish meal, you can always make some home made cupcakes or macarons to give away. Place the cupcakes in a cute box, or for the macarons, place them in some nice pink/red material and tie them up with a ribbon to give them a high end look. 
All the Single Ladies!
If you're single and ready to mingle, come along to our Res Life Valentines day event at The Cycle Works. Check out the event here.