Buongiorno!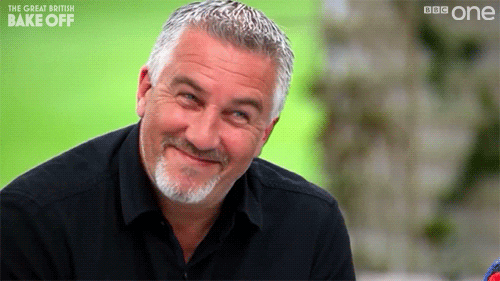 This week was a GBBO first - Italian Week! The 6 remaining bakers took on some seriously challenging bakes and this week was probably the hardest yet...
The Signature Challenge

It's a good job it was Pastry Week last week because the first task was to create 18 classic Sicilian deep fried Cannoli with 3 different flavours. The tent certainly wasn't short on creative and tasty designs!
Liam was 'Just Doing Me' and based his Cannoli on his cheesy sense of humour - according to Prue, these were a taste sensation! Kat, Sophie and Yan all went for a boozy option but Yan's honey and amaretto shells let her down even though Paul thought they tasted delicious.
The Technical Challenge
Prue asked the bakers to create the perfect Margherita pizza, with a crispy crust but that was soft in the middle. Simple yet so effective!
Things were seriously hotting up in the tent - Kate cut the top of her finger and fainted! Well, you know what they say, if you cant stand the heat...
It was quite a simple task but some did better than others - poor Yan didn't do well! Sophie took 3rd, Liam 2nd and Stephen 1st.
The Showstopper Challenge
The final task was easily the hardest challenge ever set on Bake Off - Sfogliatelle. The judges were looking for perfect flaky pastry with 12 tasting of one flavour and 12 of another.
The bakers definitely weren't short of an arm workout as they made 14 metres of pastry! Kate's tasted amazing but just didn't look the part whereas Liam had amazing presentation with his lobster box, but it didn't have the best taste.
Stephen's Sicilian-inspired Sfogliatelle was fab and meant that he won Star Baker for the 3rd time this series.
Unfortunately, we had to say goodbye to Yan this week who just didn't have a great time with Italian baking. You'll be sadly missed, Yan!
Join us next week for the quarterfinal - Forgotten Bakes! Catch The Great British Bake Off on Channel 4, Tuesday at 8pm.