Campus
CUSU Welcome Festival 2018
The countdown to CUSU Welcome Festival is on!
Formally know as Freshers, Welcome Festivals is two weeks of incredible events to start you off at Coventry University with a bang!

From Saturday 23rd to Saturday 6th October, there are so many exciting events and activities taking place. Here's the low-down of what you can expect...
From the Official Opening to the Big Closing party and everything in between, these events are the perfect ice-breakers and can really help you get to know fellow students and flatmates.
What's On...


Sat 22nd Sept - The Official 2018 Opening Party is held at Square One and The Empire from 9pm 'til 3am. Meet fellow Fresher students, enjoy multiple rooms of music and an outdoor area and expect guest DJs, stilt walkers, fire performers, and giveaways!
Mon 24th Sept - Welcome Fair takes over The Hub from 11am - 4:30pm. This is the perfect opportunity to learn about all the communities you can get involved in during your studies.
Tues 25th Sept - Freebie Fair takes over The Hub from 11am - 4:30pm. We're recognised as being in the top 20 Freshers Fairs, so why not head down and take advantage of deals, discounts and offers from loads of companies?
Weds 26th Sept - Sports Fair is located at University Square and The Hub from 11am - 4:30pm. Come check out the 50+ clubs you could get involved in.
Tues 26th Sept - Freshers Ball is when you need to dress to impress! This prestigious event features special guest DJs, dancers and glitter galore! It's at the Cathedral Ruins from 7pm 'til 12am.
Some of the big club nights...
Sun 23rd Sept, The BIG Bar Tour
Mon 24th Sept, Bubble Luv - Back To School Disco @ Kasbah
Tues 25th Sept, BOOM!'s Official CUSU Freshers Tuesday @ JJ's
Wed 26th Sept, UV Full Moon Party @ The Empire
Thurs 27th Sept, Zoo Party featuring 99 Souls @ Kasbah
Thurs 4th Oct, The Big Closing Party @ Kasbah
What else is going on?
Mon 24th - Fri 28th Sept, Ice Skating @ Planet Ice
Mon 25th - Fri 28th Sept, Laser Quest @ Coventry Laser Quest
Tues 25th Sept, The Ultimate Quiz @ Drapers
Thurs 27th Sept, Societies Fair @ The Hub, Square One and University Square
Fri 28th Sept, Trip to Birmingham
Sat 6th Oct, The Comedy Box @ Square One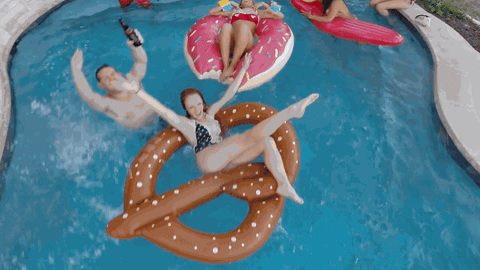 Click here to see the full line-up!
I want to go!
This year CUSU are putting everything you could possibly want or need to cover you for the 2 weeks of events in one amazing pass (saving you over £50). Not to mention, the pass will also get you exclusive freebies, 5 FREE meals throughout the Welcome Festival period, Laser Quest, Ice Skating and Cinema Screening...
Be part of this 2-week welcome celebration and get your Welcome Festival 2018: All In Pass now for only £70!
We can't guarantee that passes will be available to buy when you arrive, so we advise reserving yours online so you don't miss out.
Buy your Freshers Pass online now! 

#ThisisCUSU