Local
Alpaca Walking Trip
If you say you don't like alpaca's, we don't believe you!
Just look at them...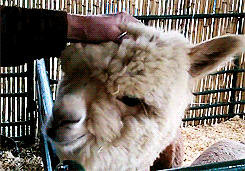 Now that we've established that they're one of the cutest animals EVER, you'll be happy to know that your ResLife team have organised an Alpaca Walking Trip on Saturday 10th November where you get to meet and walk the alpacas! It's only £15 per person too.
You'll be heading to Faerie Tale Alpacas which is only a 15-minute drive from CU campus. To make this trip possible, there needs to be AT LEAST 20 people signed up, so tell your friends and convince them to join in on the fun.
Contact your ResLife team for more information.