Accommodation
8 signs your flatmate is your BFF
Found your new best friend since moving into halls in September?


Let's take a moment to celebrate all the things you love about your flatmate...
1. They've seen you at your best and your absolute worst


Whether it's dressed to impress for a night out or the sorry state of affairs the morning after!
2. You can talk about anything and everything together


From stressing about uni to emotional relationship chats, they've always got your back and would never judge you on what you say or how you feel.
3. They're your biggest motivator and your worst influence all at the same time


On a health kick wanting to take on a new gym regime? They're there for you! Got an essay in for tomorrow but fancy a few drinks at the pub? They're also there for you, but sometimes in the wrong ways!

4. Food is always shared between you both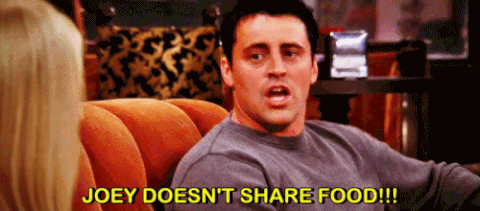 They cook meals for you, they offer to get this week's takeaway or surprise you with some study treats when you're feeling stressed.
5. A night in is just as much fun as a night out


Movie night in with all the snacks or a FIFA tournament until the early morning, you can always rely on them for some great company.
6. What's theirs is yours and what's yours is theirs, right?


You share practically everything. Food, clothes, make-up... it's all fair game!
7. They can always lift your mood if you're upset


Upset about a BF or GF? Stressed with your uni work? They always know the right thing to say to make you smile.
8. You can't imagine living with anyone else


You may argue and sometimes annoy each other but you wouldn't change them for the world!