Sustainability DCU is committed to making our campuses more sustainable through various projects, interventions, and initiatives - And thus, are giving you the opportunity to give your input for a chance win a prize!
While making our campuses safer, clearer and more livable, we also aim to demonstrate stewardship by setting a high standard of sustainability action and engagement in Ireland.
Such measures require the collaboration of individuals and small groups across the campus communities. Therefore, we invite you to give us your input on what projects you're interested in contributing to and are interested in seeing developed.
Click here to submit your suggestion and be in with a chance of winning a small prize!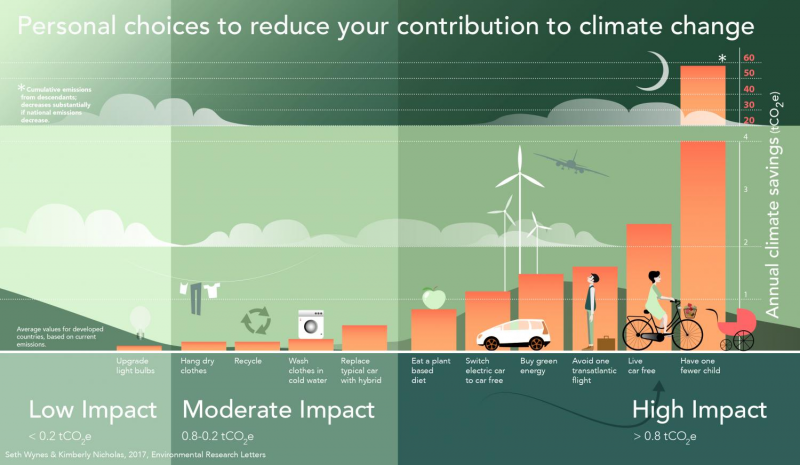 This infographic shows climate choices. Credit: Seth Wynes/Kimberly Nicholas, Environmental Research Letters, 2017